Bukiet Orchidea
Bukiet mieszany z odpowiednio wyselekcjonowanych świeżych kwiatów w kolorystyce odcieniach różu, składający się z:
różowa roża klasyczna lub gałązkowa
anturium jasno różowe lub ciemno różowe
goździk beżowy lub różowy
orchidea w odcieniach różu lub bieli
dodatek kwiatów sezonowych z zachowaniem stylu
Bukiet jest przybrany w wysokiej jakości eleganckie papiery kraftowe ekologiczne dwukolorowe: różowy i jasno różowy.
Bukiet jednostronny z kwiatami ułożonymi pionowo.
Zdjęcie przedstawia bukiet w kwocie 229 zł.
Kwiaty w bukiecie oraz ich ułożenie mogą się nieznacznie różnić od tych na zdjęciu. Dobranie kolorystyczne poszczególnych rodzajów kwiatów zależy od ich dostępności. Zastrzegamy sobie możliwość ich wyboru z zachowaniem stylu. 
Price
129,00

zł

– 229,00

zł
See more photos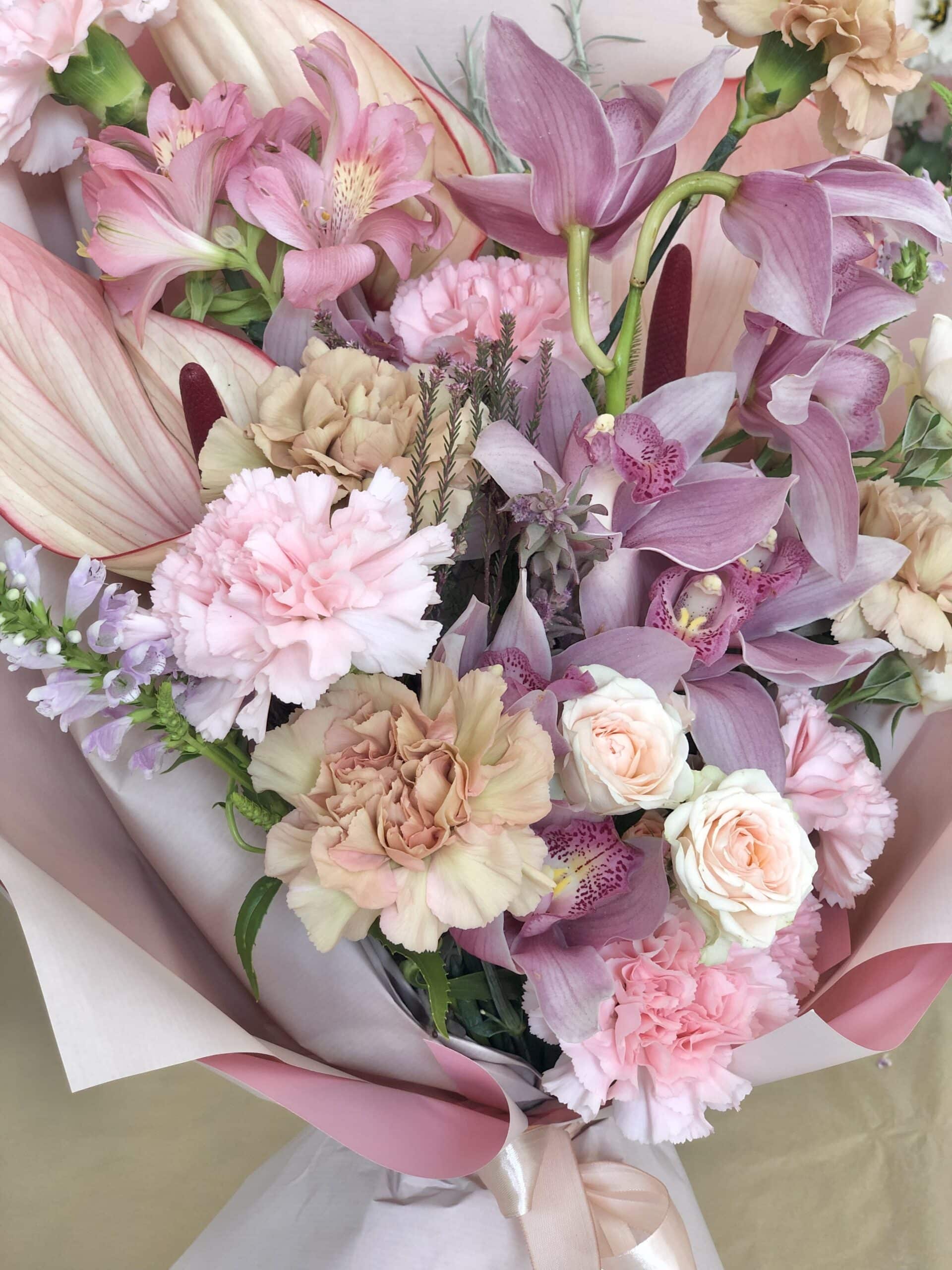 Internet florist
from Katowice
Are you looking for the most beautiful floral decorations for a wedding ? Are you tired of the fruitless search for a suitable florist ? Are you looking for a bouquet that suits you and your wedding dress? You are in the right place! In addition to decoration of the hall and church on the most beautiful day of her life, our florist from Katowice Madlen offers, among others, original flower arrangements, occasional gifts, as well as a garden in a jar. We invite you to familiarize yourself with the wide range of living decorations.
Masz inne pytanie? Napisz do nas!
See also
similar products
319,00

zł
Buy now
139,00

zł

– 289,00

zł
Buy now
129,00

zł

– 229,00

zł
Buy now
150,00

zł

– 300,00

zł
Buy now