Drzewko Kwiatowe w Różu
Drzewko Kwiatowe w kolorze Różu !
Oryginalna kompozycja na każdą okazje. Drzewko stworzone z żywych kwiatów w odcieniach różu:
goździk
różyczki gałązkowe
eukaliptus
pistacja
orchidea
santini
eustoma
dodatki sezonowe z zachowaniem stylu
Drzewko umieszczone jest w beżowym lub różowym flowerboxie. Zachęcamy poźniej wykorzystać pudełko na drobiazgi .
Kwiaty umieszczone sa w gąbce florystycznej z dostępem do wody. Nie wyciągamy z niej kwiatów. W związku z dużą ilością kwiatów, gąbkę należy podlać co drugi dzień, aby kwiaty cieszyły nasze oko na dłużej!
Kwiaty oraz ich ułożenie mogą się nieznacznie różnić od tych na zdjęciu.Dobranie kolorystyczne poszczególnych rodzajów kwiatów zależy od ich dostępności. Zastrzegamy sobie możliwość ich wyboru z zachowaniem stylu. 
See more photos
Internet florist
from Katowice
Are you looking for the most beautiful floral decorations for a wedding ? Are you tired of the fruitless search for a suitable florist ? Are you looking for a bouquet that suits you and your wedding dress? You are in the right place! In addition to decoration of the hall and church on the most beautiful day of her life, our florist from Katowice Madlen offers, among others, original flower arrangements, occasional gifts, as well as a garden in a jar. We invite you to familiarize yourself with the wide range of living decorations.
See also
similar products
129,00

zł

– 229,00

zł
Buy now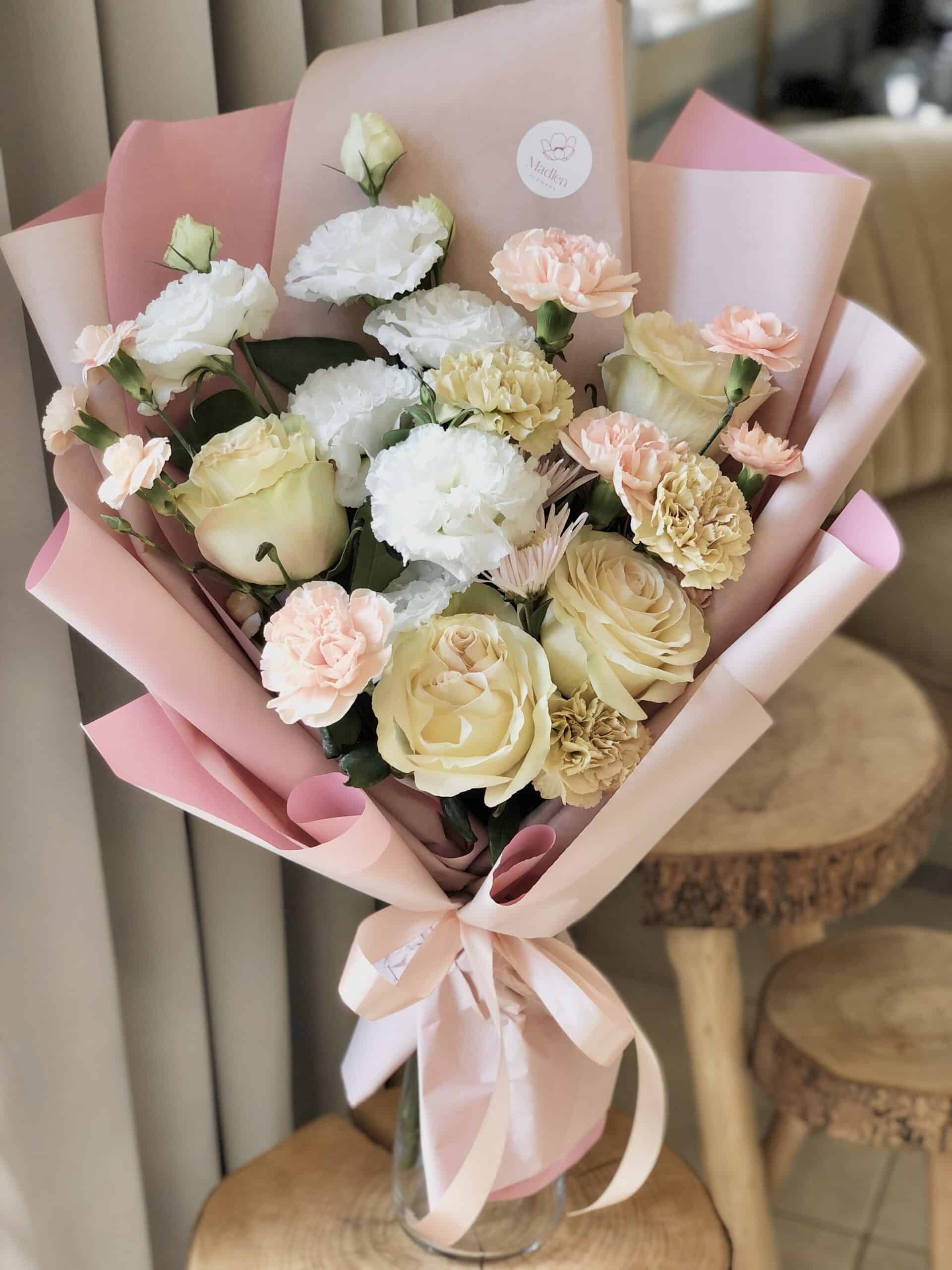 129,00

zł

– 229,00

zł
Buy now
259,00

zł

– 1100,00

zł
Buy now
329,00

zł
Buy now