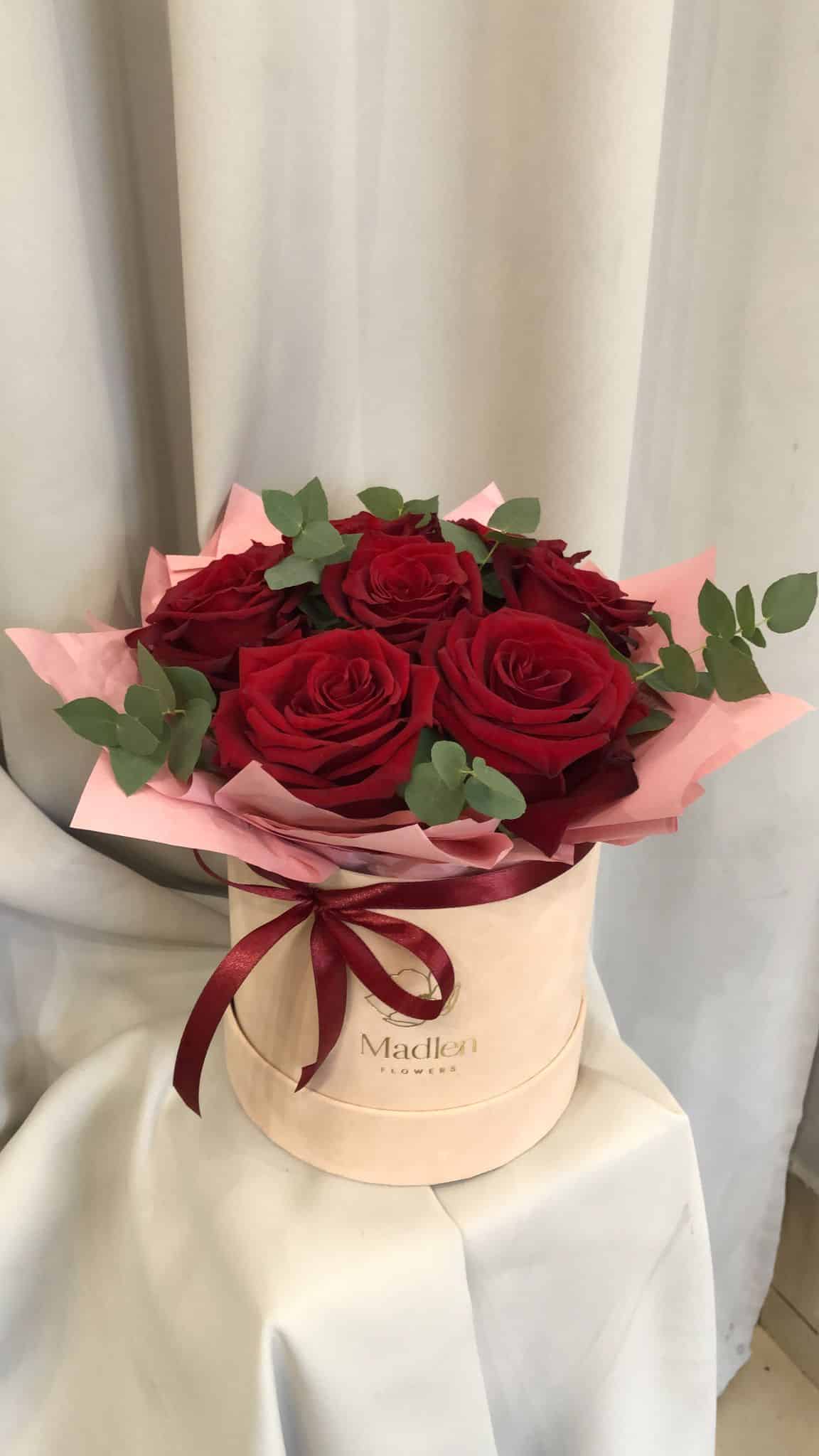 Flowerbox Miło(ść)
Flowerbox  Dżentelmeński !
Niskie kwadratowe pudełko w kolorze czarnym wypełnione po brzegi sezonowymi kwiatami w odcieniach czerwoni, a śród kwiatów wino czerwone. Wino do wyboru: wytrawne, słodkie, półsłodkie lub półwytrwane, prosimy taką informacje ująć w uwagach.  Kwiaty uzupełnione są zielenią sezonową oraz eukaliptusem. Flowerbox przewiązany jest delikatną wstążką, a kwiaty są ułożone są "na płasko".
Kompozycja na każdą okazję!
Nasze pudełka są eleganckie i trwałe dlatego zachęcamy do wykorzystania pudełek po kwiatach na drobiazgi 😉
W przypadku flowerbox mieszanych kwiaty są dobierane wg ich sezonowości, tak aby były zawsze świeże, jak najwyższej jakości. Wszelkie zastrzeżenia odnośnie rodzaju kwiatów prosimy ująć w polu "Uwagi" przy wypełnianiu zamówienia.
Kwiaty umieszczone sa w gąbce florystycznej z dostępem do wody. Nie wyciągamy z niej kwiatów. W związku z dużą ilością kwiatów, gąbkę należy podlać co drugi dzień, aby kwiaty cieszyły nasze oko na dłużej!
Price
169,00

zł

– 269,00

zł
See more photos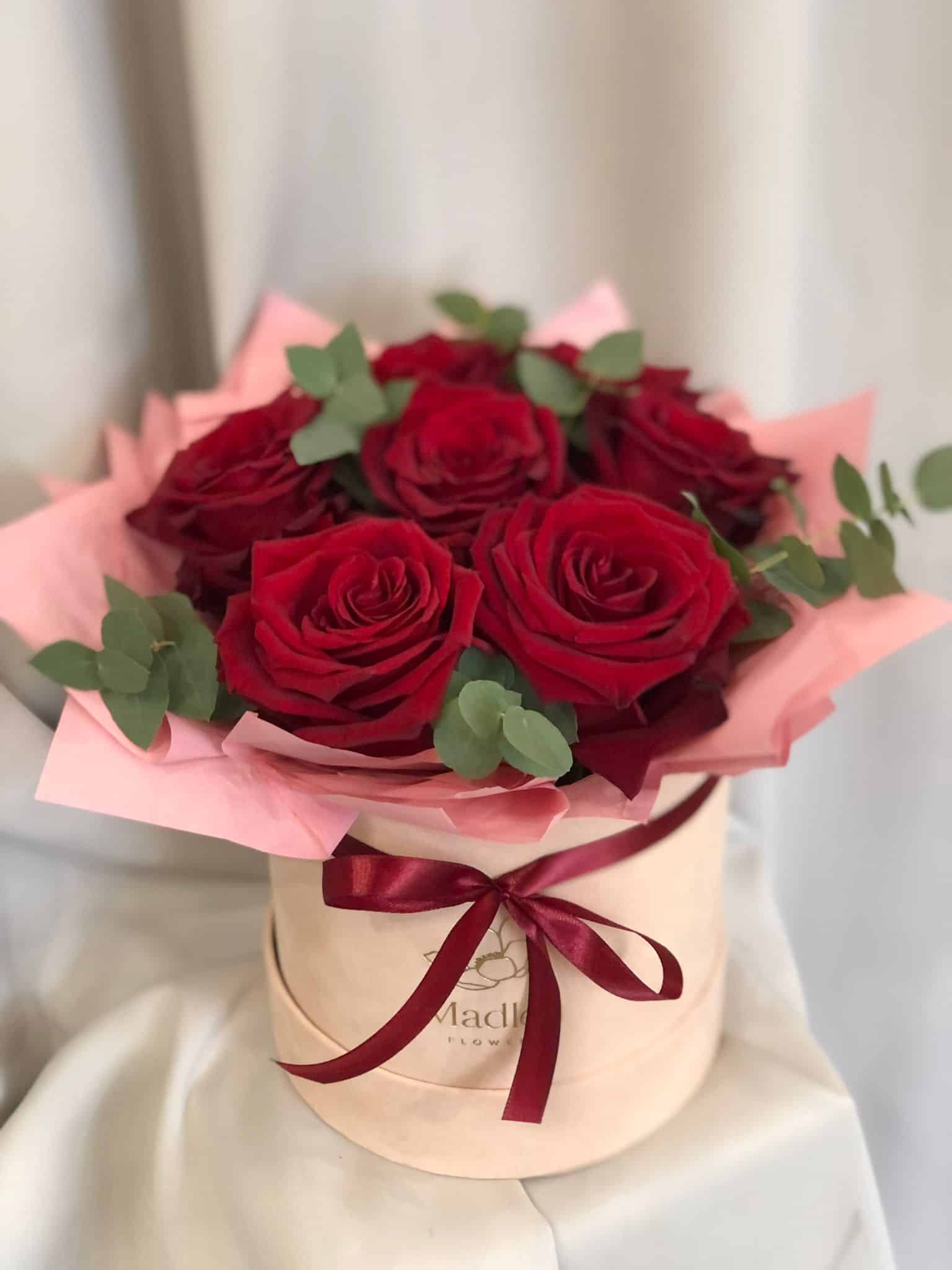 Internet florist
from Katowice
Are you looking for the most beautiful floral decorations for a wedding ? Are you tired of the fruitless search for a suitable florist ? Are you looking for a bouquet that suits you and your wedding dress? You are in the right place! In addition to decoration of the hall and church on the most beautiful day of her life, our florist from Katowice Madlen offers, among others, original flower arrangements, occasional gifts, as well as a garden in a jar. We invite you to familiarize yourself with the wide range of living decorations.
Masz inne pytanie? Napisz do nas!
See also
similar products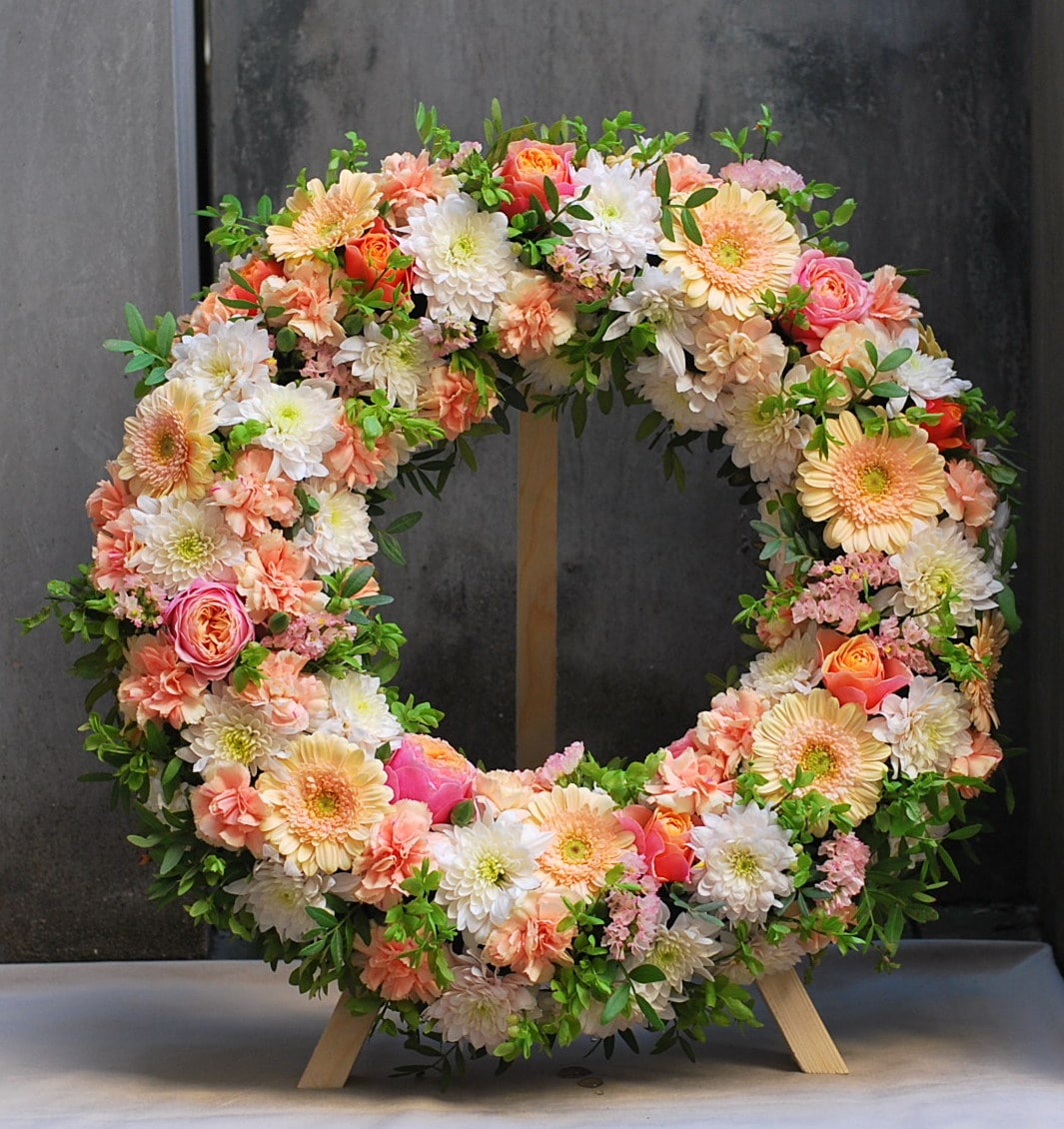 399,00

zł
Buy now
380,00

zł

– 750,00

zł
Buy now
350,00

zł

– 550,00

zł
Buy now
150,00

zł

– 300,00

zł
Buy now